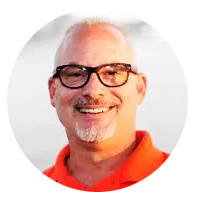 Robert Atlas
CEO of Phoenix Carpet Repair & Cleaning
IICRC, ICRA, Woolsafe Certified
Hello I am the CEO of Phoenix Water Damage Services. Originally from New Jersey, I have lived in Arizona since 1998. I started the business in 2010 and have been doing carpet repair & cleaning since 1988 as an individual contractor. I served as a minister for 15 years before entering this amazing industry.
I love spending time with my wife and two sons; 4-wheeling, hunting, cruising in my Corvette on the weekend, fishing, and just hanging out in the backyard by the pool. My true calling is being a business owner and providing services I am passionate about. I hold multiple certifications for water damage, carpet repair and carpet cleaning. I would say the best part about my career other than the customer service aspect, is having the opportunity to hire employees and help them make a living for their family who share the same passion as I do.