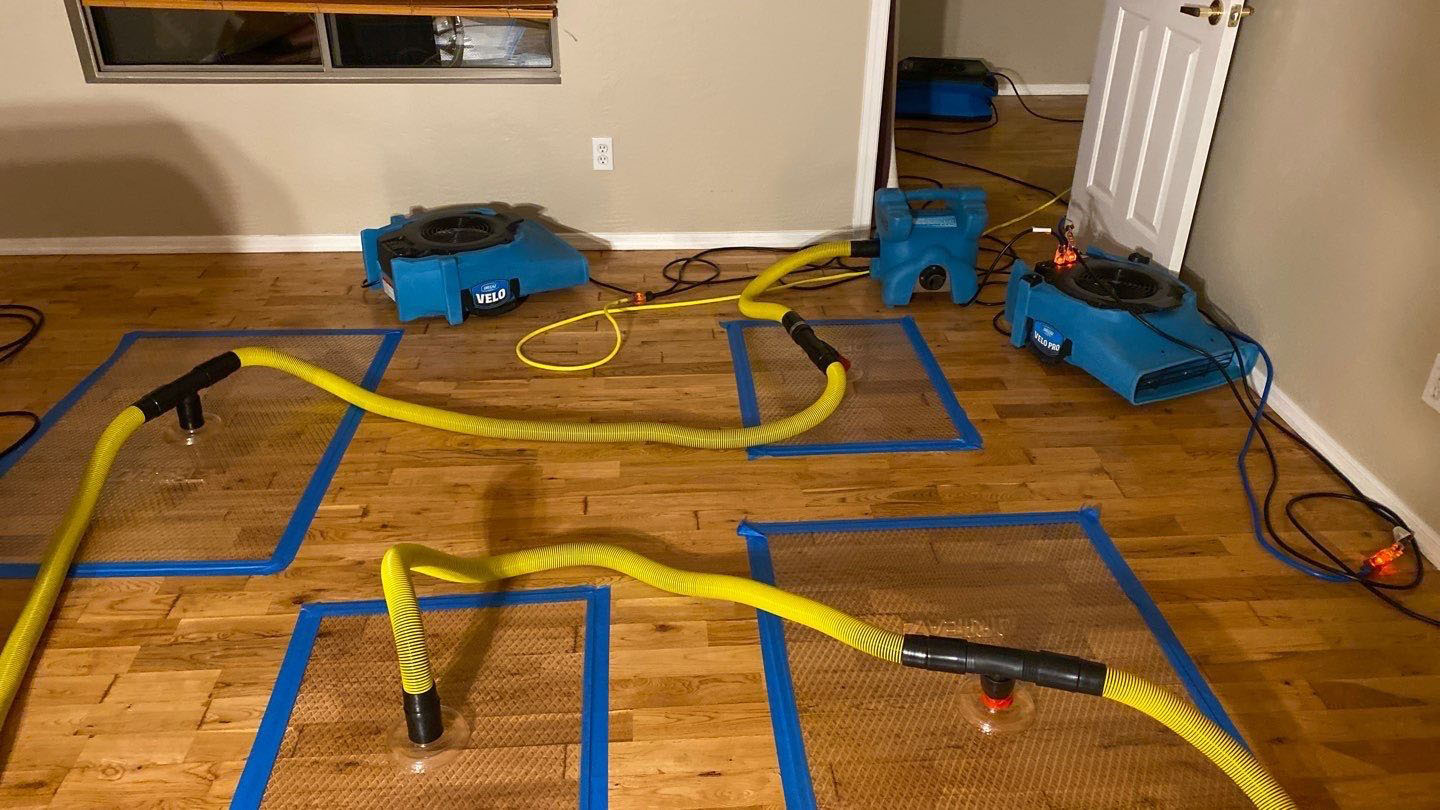 Who doesn't love hardwood flooring these days? It is easy on the eyes, easy to clean and has hardly any maintenance costs. In addition to that, hardwood floors reduce the number of indoor allergens that are present in your home, which is ideal if you suffer from severe allergies.
You can't beat the benefits of having a hardwood floor but it does have one significant drawback. Hardwood flooring is very susceptible to water damage from busted pipes, leaky roofs and other sources of water damage. 
If action is not taken quickly your beautiful hardwood floor will begin cupping because it has absorbed so much water. If your hardwood flooring gets to this stage you will have to replace the damaged section of flooring.  Phoenix Water Damage Services can help save your hardwood floor with our hardwood floor drying service.
Our state of the art hardwood drying technology will quickly remove water from your hardwood floor and restore your flooring to a pre-loss condition using a combination of drying fans, dehumidifiers, vacuums, and moisture meters.
We work diligently to remove every last drop of moisture from your hardwood floor to ensure that the wood doesn't cup or mold growth to take place. It only takes 48-72 hours with very little moisture for mold and mildew to start growing, which is another headache you don't want to encounter.
Our professional water damage restoration experts are available 24 hours a day, 7 days a week. We are here to take care of your water damage issues when you need us!
We will work with your insurance company to facilitate a speedy restoration of your hardwood floor. If you would like to pay out of pocket, we accept cash, debit or credit.
Phoenix Water Damage Services will keep your home healthy and clean for you and your family for years to come. Trust Phoenix Water Damage Services for all of your water damage restoration needs.
If you have questions about our hardwood floor drying service or any of our other water damage restoration services please give us a call today at 602-362-4883. You can also fill out our online form and we will get back to you as soon as possible.