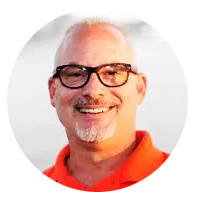 Robert Atlas
CEO of Phoenix Carpet Repair & Cleaning
IICRC, ICRA, Woolsafe Certified
Phoenix Water Damage is your local water damage restoration company who can do it all.  I started this business because I wanted to make a stressful situation less stressful by offering all of my services under one roof.
During my years in the carpet repair industry, I noticed that my customers who had water damage issues would have to deal with multiple companies during the restoration process. Dealing with numerous companies with differing schedules and quality of work is emotionally and financially draining and unnecessary. You deserve better!
The team at Phoenix Water Damage is here to help you get back on your feet as quickly as possible.  We are dedicated to our customers and go the extra mile for you.
We are Institute of Inspection Cleaning and Restoration Certification (IICRC) certified in water damage restoration and take tremendous pride in obtaining this certification. What this means for you is the repairs that we make are up to code and done correctly.
As the owner of Phoenix Water Damage, you will see me on calls getting my hands dirty with my crew. If you have had your carpet repaired by Phoenix Carpet Repair & Cleaning you know that I have high expectations for myself and my company.
Phoenix Carpet Repair & Cleaning is my carpet cleaning and repair company that I started ten years ago with my beautiful wife Sheryl and two sons Joey and Jon-Jon.
I've been in the carpet cleaning and repair business for the majority of my life. Getting into the water damage restoration industry was a natural step for me. I am excited about expanding my services and look forward to serving you today and in the future.
We can do it all. Water damage restoration, carpet repair, and carpet cleaning.  Book your appointment today by contacting us at 602-362-4883